THE MAGIC BOX
We at Dental Photography School have designed our own products to help you practice best clinical photography. The range of products includes Contrastors, Mirrors, Grey Cards, Cheek Retractors, instruction manuals & eBooks.
Dental Photography School has opened up a new avenue for better intraoral accessories which are specially designed for all your day to day dental documentations. Our most priced possession is THE MAGIC BOX a one stop solution for all your dental photography needs. It has everything a dentist could possibly dream of having for the best dental photography needs.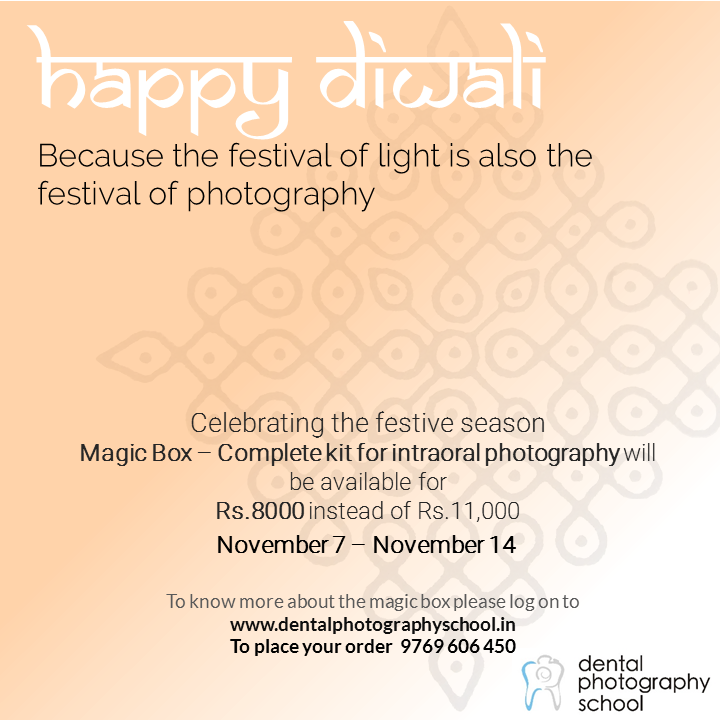 Components Of The Magic Box:
4 Contrastors (Made in stainless steel)
4 Mirrors (Made in stainless steel)
4 Cheek Retractors (Transparent & Autoclavable) (Can Also be purchased separately for Rs 1000/-)
1 Grey Card for accurate shade selection (Credit Card size – Non Autoclavable) (Can Also be purchased separately for Rs 3500/-)
1 Black Card
1 White Card
Instruction Manual to use and clean all the equipment
Sealant Features:
All the intraoral accessories can be sterilized by autoclaving.
Complete Kit for clinical photography in a custom made wooden box with Premium leather feel upholstery
All the intraoral accessories can be sterilized by autoclaving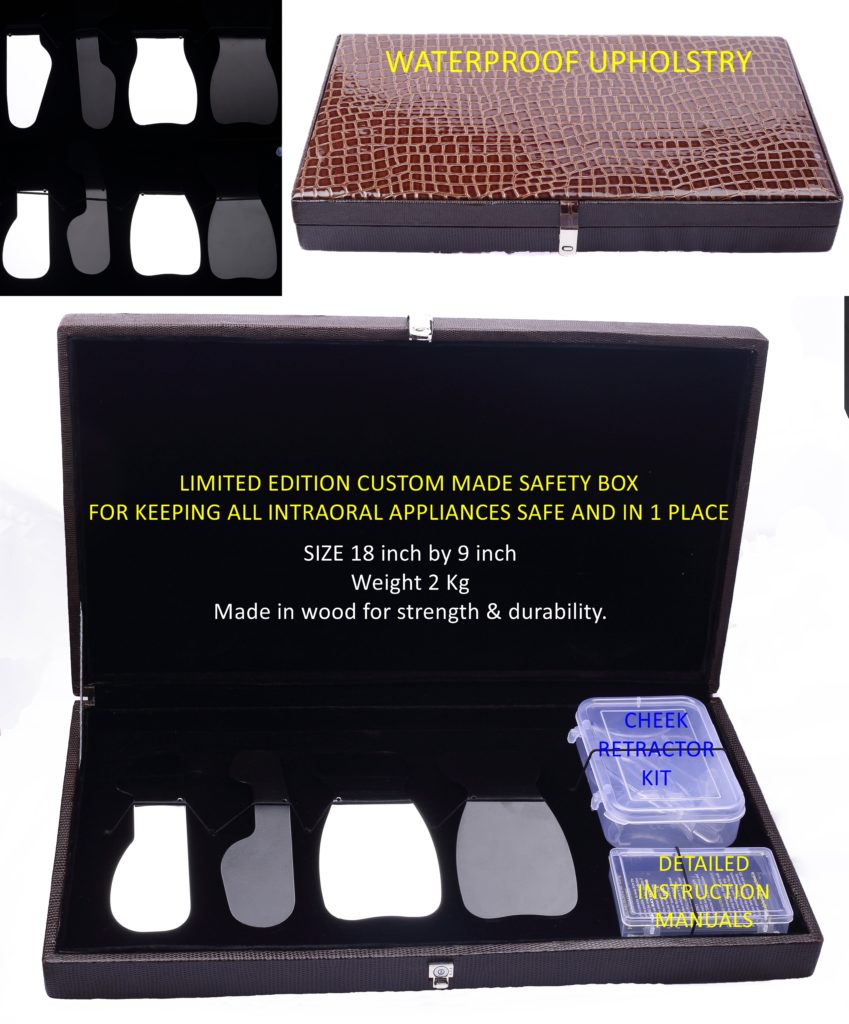 A closer look at the individual elements

 
User Review:

Dr. Vishal Gupta (MDS) Chandigargh

The use of digital photography is becoming a standard of care for today's modern dental practices through photographic documentation of clinical findings prior to initiating restorative treatment.
just when i wanted to enhance my photographic skills for documentation of my cases i realised that to make good quality photos besides having a good camera you need to have other accessories like retractors, contrasters, mirrors or reflectors.
So the hunt was on…
Until came Mayur Davda , like an angel answering to my prayers and launched magic box…
i couldn't wait to have magic box in my clinic and believe you me, the experience of taking pics with the retractors , contrasters, reflectors in this box has been amazing….
no more ghost images , no more extensive editing….
thanks Mayur Davda, this was the need of the hour and i recommend everyone who is passionate about doing their work to invest into good accessories to make your life simple and experience the art of taking dental pics with magic box
the box comes with a beautiful snake leather pattern and is also equipped with grey card to calibrate accurate shade besides having occlusal, buccal and lingual contrasters and reflectors
sharing some of the pics…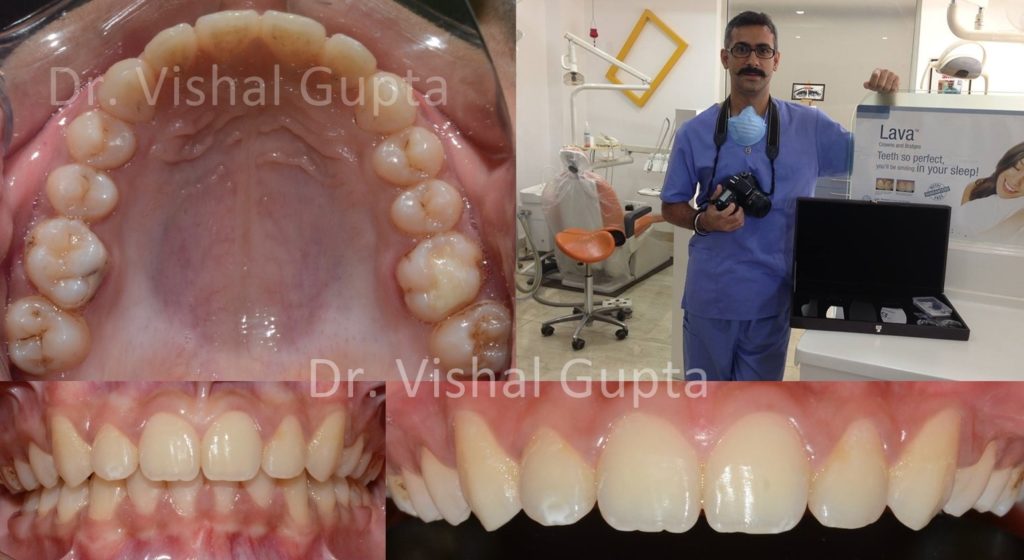 Testimonial
Magic Box is a delightful assortment of the absolute essential things required for basic, intermediate or advanced dental photography. The box contains reflectors, retractors and contrastors which come in perfect shape and size for adult and pedo patients alike. These are intelligently designed for ease of maneuverability and to access different areas of the mouth. The accessories are quite unique and would be very difficult to otherwise procure if sourced separately from different vendors, not to mention more expensive and maybe sometimes impossible. They can be used for both Mobile dental photography as well as DSLR / Twin flash/ Macro lens combinations. The icing on the cake were the Octagonal Diffusers graciously given by Dr Mayur Davda for me to try, and wasn't I amazed by the results. The diffusers can be conveniently mounted on the Twin flashes as well as separate wireless flashes on flexible arms. The harsh reflections of the flash are diffused when it bounces off the white and pink enhancing the details and line angles and anatomic complexities of both teeth and gingiva. These octagonal diffusers also can be used for product photography like prosthesis, implant components, casts, impressions, articulators, etc. All in all the Magic box and the Octa diffusers are must have tools to enhance one's practice, documentation and most importantly self-confidence.

Dr Ankur Aggarwal
Director
Green Park Dental
New Delhi
If you have further Queries you may also contact us by filling the contact form below.