Having questions on dental photography? Bring them on …
We at Dental Photography School get a lot of questions every day … all on dental photography and related topics.This is the reason we came up with this NEW concept of Ask The Expert in Dental Photography.You can ask any questions doubts on dental photography like:
Equipment used.
Technique followed.
The problem involved or any other doubt of your choice (JUST BE VERY SPECIFIC)
KINDLY enter Your Personal details like Full Name, Phone number ( We wont share it with anyone else) your permanent address and mail us a small image of yours so that people can relate to you as we might put your question along with your details on our website.
We shall get back to you in 48 working hours and answer your query.
You asking questions will benefit us and the entire dental profession in more than 1 way like:
It will help others read your doubts and read the answers.
Repeated questions will be less or nullified.
We will have one on one interaction.
It will lead to greater awareness in dental photography among the dental/ medical community.
SO what are you waiting for?


A note to our dear followers:
NO DOUBT IS BIG OR SMALL.
Your doubt might be the doubt that many more people have.
Questions Doubts on Dental Photography by our Followers:
DR. VISHWAS MADAAN:

Thank you for providing a forum for direct interaction with you.
My question is
1.Please elaborate upon a sterilization protocol for dental photography while doing surgical cases.(in the absence of an assistant to click the pictures.)
2.how to set the perfect white balance for true color reproduction of the pink and the white in the oral cavity.( one technique which I came across was to custom select the white balance by clicking the picture of a white paper.)
Thanking you in anticipation
Answer:
Sterilization protocol in dental photography:
It is always the best if another person who is not treating the patient takes images of the case.
However if like me you like to take the camera in your hands you can choose one of the following techniques:
Wrap a cling foil (plastic)

Sterilized surgical gloves of biggest size available (May not be the choice for amateurs)

 

You can cut a slit if you wish to if you would like to see images on your DSLR LCD

I prefer using on WiFi mode so i can see all images on a big screen of my tablet

With WiFi mode even my assistant can take an image remotely using an android or iOS device !!! 

A COPY of the image can be seen directly on the Camera App 
ABOUT WHITE BALANCE:
We always request all delegates to keep a white balance of DAYLIGHT(Canon) Direct Sunlight (NIKON) which has a temperature of 5200 K
keeping it constant is of utmost importance.
Using custom white balance is very rigorous and it is not fool proof as of now.
Also there is no guarantee that pre operative and post operative colors might match.
The trick here is always SHOOT ON RAW + jpeg mode 🙂
We highly recommend use of NEUTRAL GREY CARDS for accurate shade selection.You can read more about them below
Questions Doubts on Dental Photography QUESTION 2 by Dr Syeda Arshiya Ara

With so many available DSLR cameras available which to buy for oro-mucosal lesions especially comparing pre and post treatment records.  Kindly suggest
Answer: 
All you need for a good documentation is as follows: 
1 A DSLR camera (I prefer Canon as they are very easy to use and service is much better)
You need NOT go for high end expensive and heavy cameras like Canon 6D or Canon 5 D or Canon 60D
I would suggest buying the most entry level camera that is Canon 1300D which also has  WiFi so transferring images and back up is very easy.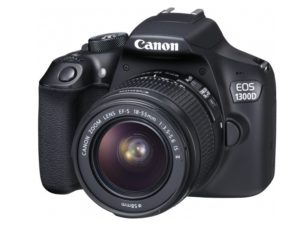 Investing more on an expensive DSLR and regretting to buy a Macro lens and a twin flash is the most common issue faced by dentists across the globe. 
Be wise… think of the future…
Invest on a good TWIN FLASH system like Canon MT 24Ex available for INR 50000/-
Next most important Thing is a macro lens please buy a Canon 100 mm macro lens. 
There are 2 variants in it
i) With IS  for 75 – 80 thousand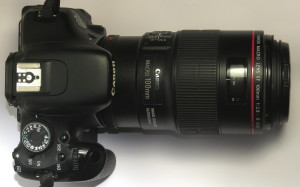 ii) Without IS for 36 – 40 thousand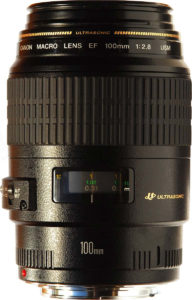 I always suggest the NON IS version because it is equally as good as the IS version in performance and its lens diameter is 58 mm which is the same diameter of a TWIN FLASH that gets mounted on it.
On the other hand 100 mm macro IS lens has a diameter of 67 mm so the twin flash wont fit in directly. You will have to purchase a step down adapter which converts a 67 mm lens to a 58 mm lens. 
After spending or having a foresight of spending in this manner … whatever money is left you must think of investing THAT amount on a DSLR. This is how you decide your budget. Do not think that DSLR makes a big difference. It is The FLASH AND LENS which makes a major difference.
MACRO lens is most important for you if you want to take PRE and POST operative images which look Similar because MACRO lens allows you to work on magnifications which no other lens allows you to work with.
THIS IS CALL THE REVERSE CONCEPT of investing correctly in dental photography equipment.
Hope that answers all your doubts Dr Syeda. Have a great day !!! 
Questions Doubts on Dental Photography Question 3 by Dr. Praveen

How important is twin point flash in intraoral photography for shade selection of a tooth,Doctor you suggested MT 24EX ,which is costing around 56000/- to 1,00,000/- , are there any alternatives , please suggest.
Sir can please throw some light on GREY CARD,which you said is required during shade selection.
Answer: 
TWIN FLASH IS THE BEST THING when it comes to illumination in dental photography for the following reasons: 
1 It is not an upfront flash like a RING flash or an inbuilt pop up flash which masks all details, anteriors are over exposed and posteriors are under exposed using a ring / pop up flash. Twin lash are lateral flashes hence they do not make images FLAT ( flat images are images without the play of light and shadows they have lost the 3 dimensional effect) 
2 They can be moved around in 3 axes and hence one can illuminate any region of the mouth with ease. 
3 They are available for INR 51000 in India ( ONLINE rates are unreliable and wrong kindly do not buy online from websites like flipkart or amazon) 
4 MT 24 Ex for Canon and R1C1 for Nikon are one of the best flashes. Please buy from authorized stores only. 
5 They make a great investment please do not think of them as an expenditure. 
6. Once bought they have a LONG LIFE. 
ABOUT GREY CARDS: 
You Need to Keep a NEUTRAL GREY card in the frame of your Shade Selection Images.
Grey Cards ARE available with dental photography school on request… (INR 3500/-) 
(You can email us on dentalphotographyschool@gmail.com OR Call on 9920420317 to order it)
They are made in Germany and are authentic NEUTRAL GREY CARDS. 
STEPS to FOLLOW IN USING GREY CARDS for shade matching in dentistry:
Keep Grey CARD in the frame of a Shade selection image

SHOOT on RAW + jpeg mode

EDIT image in ADOBE CAMERA RAW using WHITE BALANCE TOOL

Just bring the tool on the area of grey card and click once.

The color casts get automatically corrected

Send THIS color corrected image to the LAB. 
WITHOUT A NEUTRAL GREY CARD one cannot remove color casts.
YOU CAN READ MORE about using grey card correctly here
Questions Doubts on Dental Photography Question 4 by Dr. Swarna M

What is the button next to AF/ MF button on the 100mm macro lens?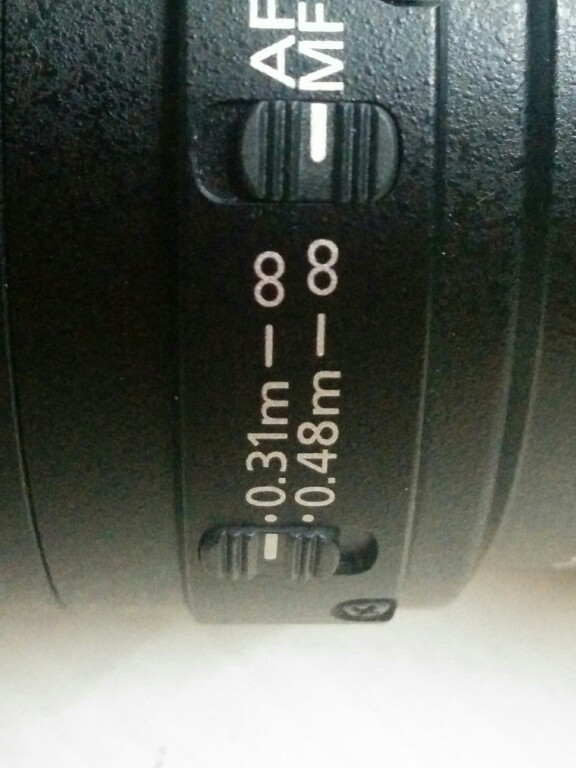 ANSWER:
Dr. Swarna first of all let me thank you for asking this excellent question.
The 100 mm macro lens is manufactured for all the people be it macro wildlife photographers, jewelry photographers and it is ideal for dentistry. In other words it is not meant ONLY for dentistry.
The button in question is a LIMITER BUTTON on your 100 mm macro lens.Its function is to LIMIT the Minimum focusing distance.0.31 meter to INFINITY & 0.48 meter to infinity
If kept at 0.31 meter you can use the lens in its FULL CAPACITY that is from 0.31 meter (from the subject) till infinity.At 0.31 meter you will be at 1:1 magnification.
However there are many fields in macro photography where they do not like to come so close to the subject. Hence in order to restrict themselves from coming too close to the subject knowingly or unknowingly they LIMIT themselves to 0.48 meter. Basically it is meant for macro photography where 1:1 magnification has no application. If one goes closer than 0.48 meter the lens will not focus.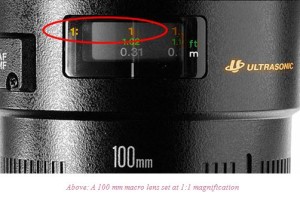 In dental photography we do use 1:1 magnification so kindly keep your button always toward 0.31 meter.
Questions Doubts on Dental Photography Question 5: Dr. Bhumik

Does Tamron lens work good as macro lens? Can we do detailed photography with that?  Can we take closeup pic with that? And which range lens shall we take for that in Tamron?
Answer: 
Dear Dr. Bhumik the answers to your questions are as follows: 
i) Tamron has a large number of lenses… We don't know which lens you are talking about exactly. Tamron does provide multiple macro lenses as well. 
ii) Can you kindly elaborate what do you mean by detailed photography? for us every genre of photography is detailed in its own way. 
iii) Again we do not know which lens you are talking about Dr. Bhumik so we cannot comment further on your question as it can mislead our followers. Request you to be very specific.
iv) In order to better understand which lens is ideal for dental photography we strongly recommend you read our blog post called "Which is the IDEAL lens for dental photography?" it will help you with all your questions doubts on dental photography related to lenses.
The article is available HERE
Questions Doubts on Dental Photography Question 6 by Dr. Swarna M
Doc, can u help me in setting the twin flash. Mode, ratio etc specific for dental photography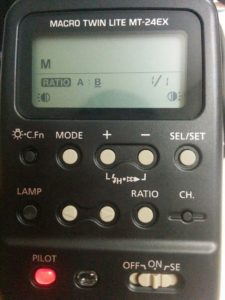 ANSWER: 
Once again an excellent question Dr. Swarna. I am sure this is going to help a lot other readers of this forum.
My Personal Suggestions for using TWIN flash system:
Always use flash on the M  (MANUAL) mode

For Extraoral Photography at Magnifications of around 1:5 (or between 3 ft to 5 ft on the magnification dial) i use the flash at FULL POWER or 1/1 

For Intraoral photography I personally like shooting at 1/8 power or 1/4 power cause it saves on the battery and its not too harsh. 

I always use DIFFUSRS / SOFTBOX to diffuse the harshness of light. (Available with Dental Photography School – you can mail us a query/order)

To change from AUTO (ETTL) mode to manual mode just press the MODE button once

To Change power of flash just press SELECT button and then + or – button to increase or decrease the flash power. 

I strongly suggest keep A:B ratio on 1:1 in the novice stage. When you have become a pro you MAY change the ratio but it is never usually recommended in dental photography.