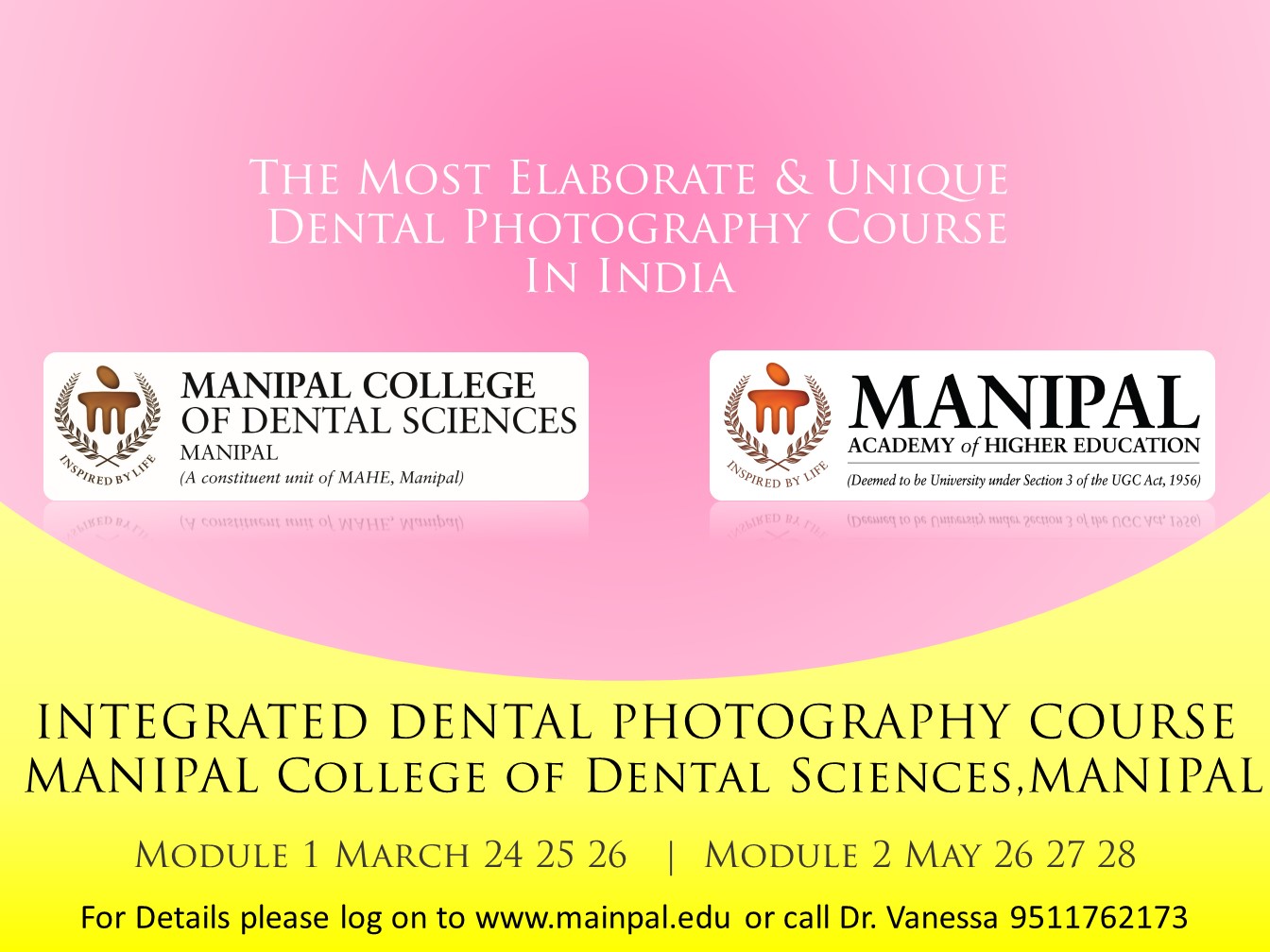 All programs offered by dental photography school are well planned for all dental professionals where dentists as well as allied dental professionals like dental ceramists, dental hygienists are trained. The Dental photography course curriculum is designed in such a way that not only it helps our delegates for clinical documentation but also in general photography as well. The prime objective of dental photography workshops is to make documentation easy and fun.
We HIGHLY recommend all the participants to get their own camera (if they have one because it is always easy to learn on your equipment.) DSLR cameras of any make are welcome. If you do not have a DSLR camera we shall try to arrange for the same. (Provided we are intimated well in advance. You can email us if you would like to register for any of our courses and need a DSLR to practice during our hands-on courses. Our email id is dentalphotographyschool@gmail.com)
UPCOMING WORKSHOPS

INTEGRATED DENTAL PHOTOGRAPHY WORKSHOP, Manipal College of Dental Sciences, Manipal, India
PROGRAMS OFFERED BY DENTAL PHOTOGRAPHY SCHOOL:
1 Day BASIC dental photography workshop  (Read More)
(FREE for Universities and Colleges)
2 day COMPLETE dental photography workshop with Hands-On Lab  (Read More)
Coming Soon…
Online Course on Dental Photography for DSLR users 
Advanced Lighting Course for Dental Professionals (1 day) 
To Register for ANY event you can call us on +919920420317.