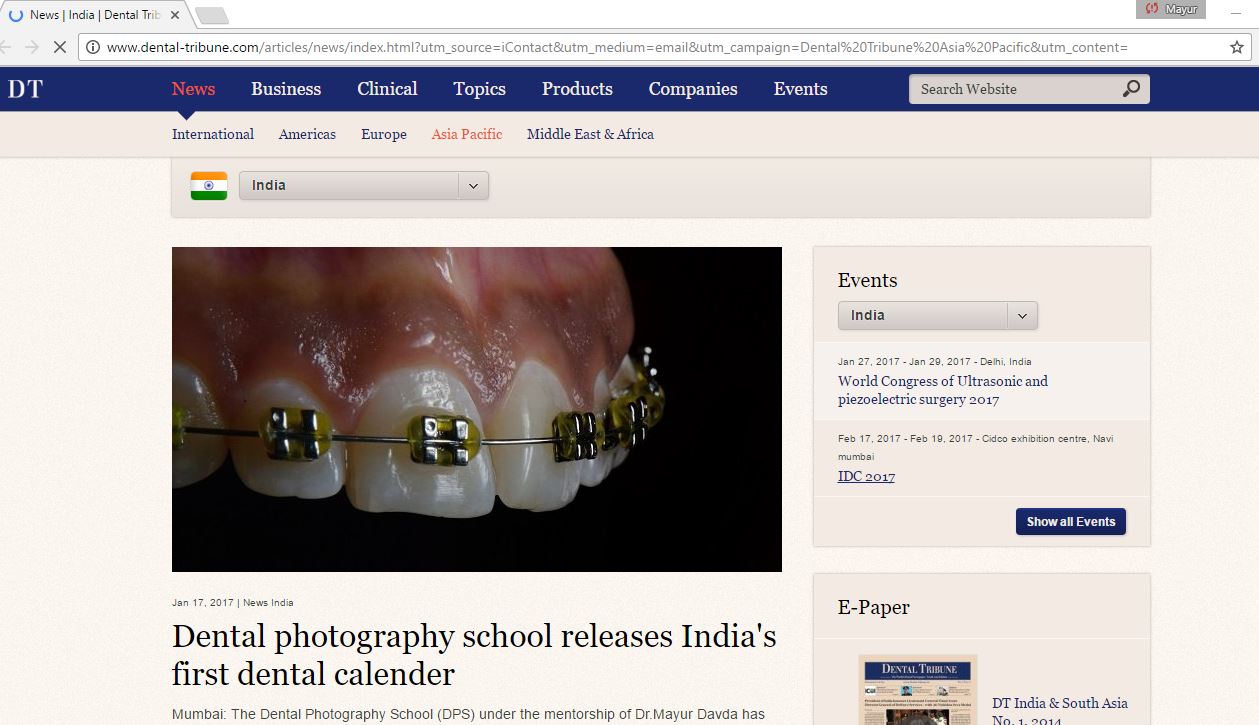 Dental Photography School Making Headlines
This is BIG NEWS !!
"Dental Tribune" one of the worlds BIGGEST Dental Publications has covered the story of India's First Dental Photography Calendar!!
Now that's a Happy Republic day for our Dental Photography School Family.
26 January 2017 couldn't get more merrier than this!
We are so proud of our hard work and all those who participated in the DPS calendar 2017.
Three Cheers for all those who believed in us and supported us.
Big Love to all who participated.
Thank you Dr. Niranjan for this article will be an encouragement for all the dentists to document their works better.
We are surely steering away in the right direction…. a Documentation Revolution !!
For all who missed the dental photography calendar,
The DPS 2017 calendar was a launch by dental photography school India to promote better dental documentation in the dental fraternity. The concept was in lines of a Photography calendar like the Perilli or Kingfisher calendar. We had invited dentists all across the globe to send in their entries for it and we received an overwhelming response. We selected the top 12 entries for DPS17.
The calendar will be available for purchase in printed format (Size 6 inch by 9 inch) for Rs.200/- soon.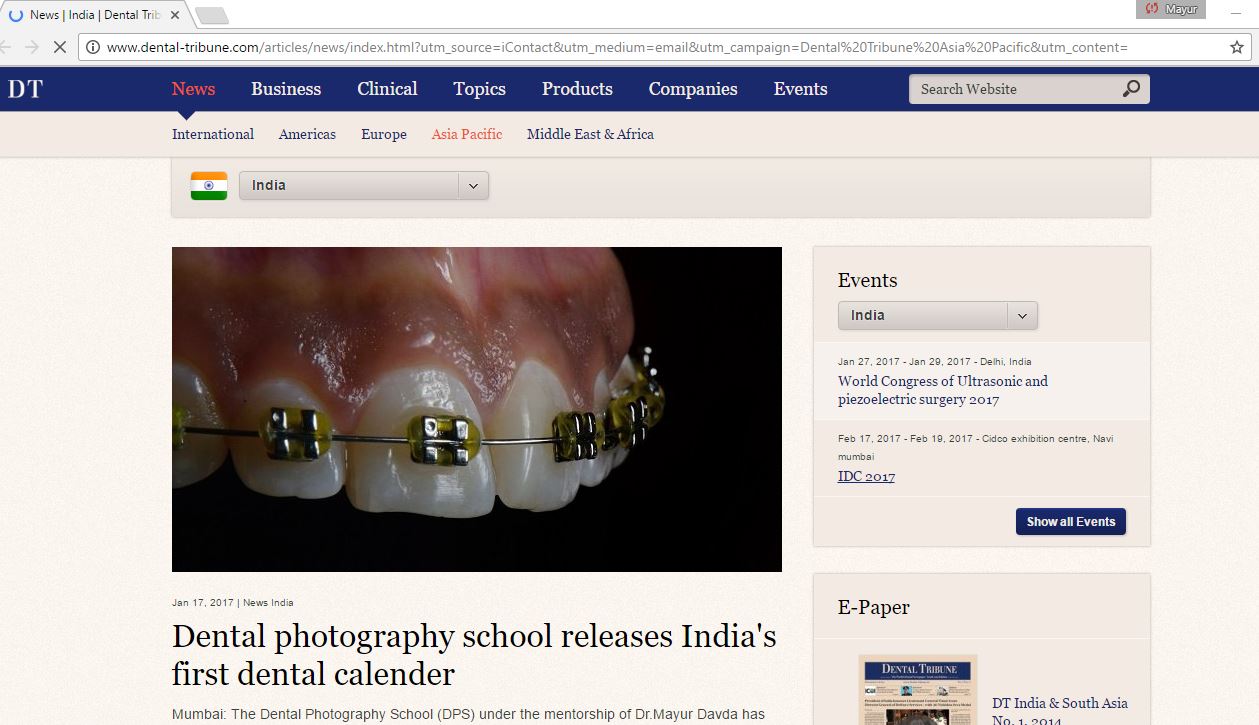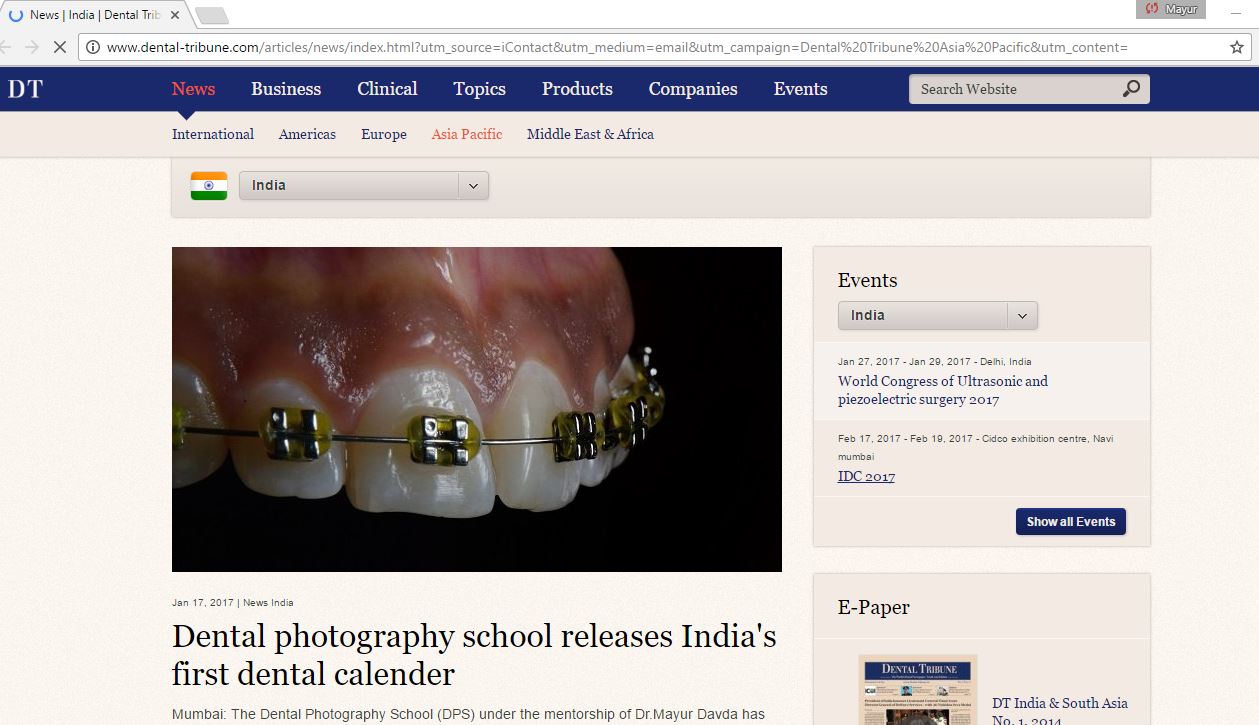 Read the full coverage here…
https://goo.gl/VAmsvc